What an incredible weekend of racing, but it's rare for the Gold Coast to disappoint. With more two wheeling action, sunshine and huge crowds; the Gold Coast proved to be quite the 2014 Porsche Carrera Cup Australia Season Finale.
Shane and the team definitely had their work cut out for them, starting with some minor mechanical issues at the end of Session 2 Practice on the Friday; resulting with a broken gearbox. After exhausting a few options, we ended up calling the team back in Sydney and parts were driven overnight and hand-delivered by our very own Liam. In proper Autohaus Hamilton style, it was installed within 25minutes and come Saturday the car was running perfectly. We were ready to take on qualifying head on!
Morning qualifying started at 9am, opening a 20minute session for all teams to find their place on the starting grid. Shane found his line and secured 12th on grid and 2nd in Elite Class, increasing his confidence and the teams! Some final tweaks were made and the beautiful McGrath & Autohaus Hamilton 991 GT3 Cup was ready to battle it out for a championship podium finish!
Race 1 saw a single place rise, finishing 11th outright behind Tony Bates; taking out 10th. Whilst Stephen Grove finished 14th, ensuring his 2014 Elite Class Championship win. Race 2 saw another rise in field, putting us in front of professional class driver Renee Gracie. Finishing 10th and 2nd behind Tony Bates in Elite Class.
With one more race left, we really wanted to give it our all and go for the Elite Class race win. After a season of ups and down, the team finally feeling like we've found our zen; the chase was on! Shane delivered the goods and drove home an Elite Class Race 3 win, leaving us with an Elite Class 2nd place for Round 8 Gold Coast. But, more importantly concluding our season with a 2nd place in the 2014 Elite Class Championship!
We're very proud of Shane and our teams commitment to the 2014 season. Learning and growing with a whole new 991 platform Cup car. Every race was a new obstacle both mechanically and mentally. We'll be sure to write a 2014 summery once Grant and Shane have returned and managed to settle back into reality after another amazing season of Porsche Carrera Cup Australia.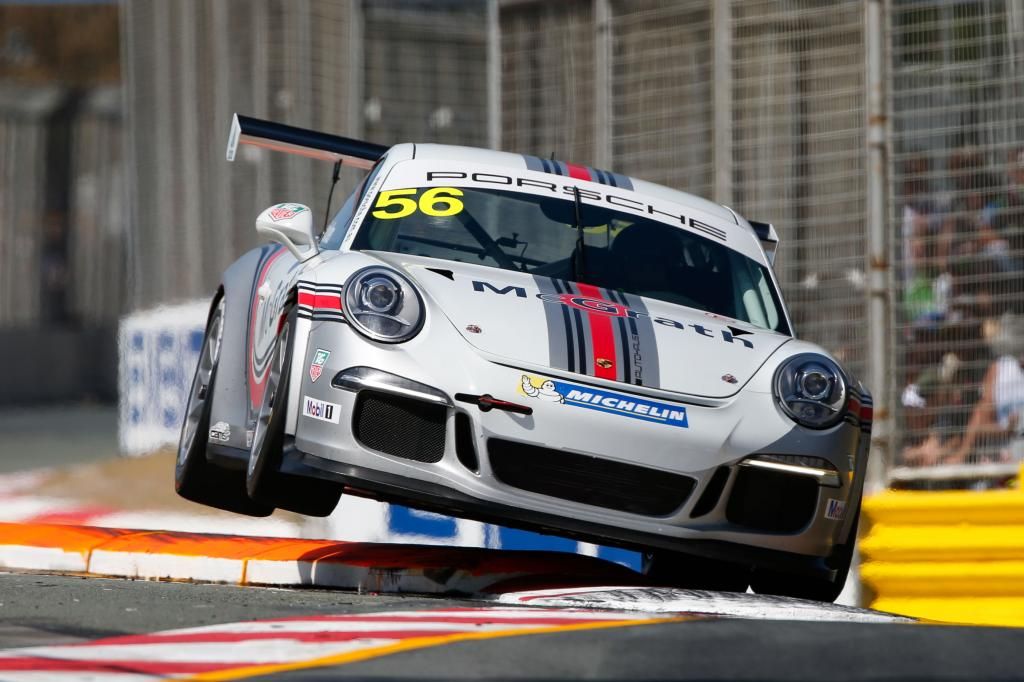 Special mentions: Thank-you to Liam for dropping his weekend and driving up, and back down the east coast to help keep Shane and the team competing! Whilst still managing to turning up bright and early for work on Monday morning! Another big thank-you to Garth Walden and GWR for helping us out over the weekend. Thank-You Liam & Garth, champions!