Rally has never been easy, but that's the challenge. It starts with a purpose built car, tuned and refined to embark on journeys' across the land, over all kinds of terrain and weather. These challenging aspects is what has built Rallying such a long and prestigious genre of Motorsport.
Grant (our owner) has always been a Rally nut. He spent nearly every dollar he earned as a junior technician chasing the dream. Until the Y in the road came and he was offered to own and run Autohaus Hamilton, or alternatively… to start a professional rally career. Needless to say, Grant chose the business and his family.
Focusing on Autohaus Hamilton and putting in the hard yards all paid off as times have changed just enough and the opportunity to Rally once again is back and this time it's in a 911!

We took a few minutes to sit down with Jeff and discuss their 2014 season.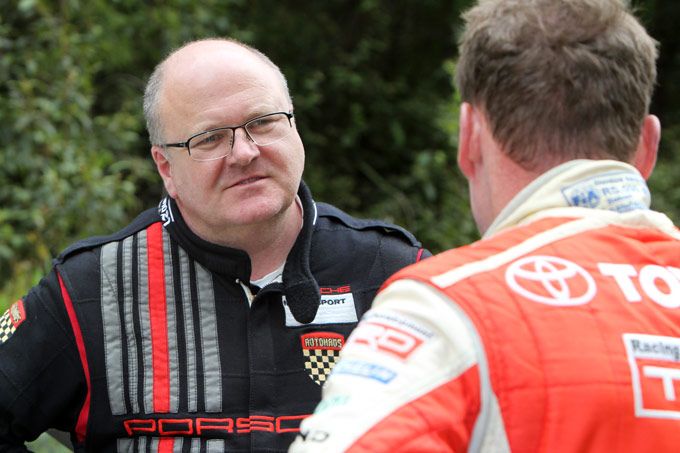 So Jeff - How was the season, over-all? Patchy - we had some break issues in the first few rallies which meant we weren't able to perform at our best, and then I was distracted in the September on AUS Rally and we rolled but the final rally of the year – Rally Victoria - the car came to us and we had a much better showing.
It's never going to be easy to find the medium of mixing work, Motorsport and a clear mind. How did you feel the new car treated you? The new car is amazing and while it has taken a while to develop it fully - I say we are now almost in a position where it's as perfect as it can possibly be
That's comforting, looking forward. How did it compare to your past competition vehicles? It does everything a bit better
Well, that does sum it up quite easily. Was there any particular rally that stood out, if so why? Rally Victoria – the car was working at its best level of the year and so did Grant and I
It's great that you found that clarity in the last round. Was there any moments, behind the wheel or in the garage that really left an impression? Yes, rolling at Rally AUS
For me, just moments after that roll was the first time I met you. I couldn't comprehend how calm you both were! I should quickly ask, is there anyone/sponsors you would like to thank? Grant and the team - without him and without the team we wouldn't be going rallying
I think that could go both ways. The most important question for last, what's the plan for 2015? We are still working that out.
2015 is only around the corner, but the with a dialled-in functioning 911 there's comfort in knowing we have a tiny bit of time. Stay tuned for our next update, for the 2015 system.
What better way to celebrate a great year in Rally, then to share some amazing images from 2014; enjoy: