It's a big day for Porsche Cars North America (PCNA) with the official opening of its Porsche Experience Center (PEC) and headquarters in Atlanta today, which can be found off of One Porsche Drive.
The significance is clear: Porsche invested $100 million into the development of the property, making it the single largest investment the automaker has made in North America.
"Today we celebrate a significant milestone in the history of Porsche as we expand our footprint in the United States and reaffirm our commitment to the state of Georgia and the city of Atlanta," said Matthias Müller, Chairman of the Executive Board of Porsche. "We are investing more than ever before, heightening visibility for the Porsche brand in the U.S. and worldwide."



The headquarters provides office space for PCNA, Porsche Financial Services, Porsche Business Services, Porsche Consulting, and Mieschke Hofmann & Partners. In addition, the 27-acre complex also houses a 1.6-mile driver development track, classic Porsche gallery, restoration center, human performance center, driving simulator lab, and a fine-dining restaurant named 356, all of which are the main draws for PCAers, Porsche customers, and the general public. It is estimated that 30,000 guests will visit the PEC and headquarters.
"Our vision for our new home was to create a bold, energizing environment here in Atlanta to demonstrate the unique capabilities of our sports cars," said Detlev von Platen, President and CEO of Porsche Cars North America. "The experience center coupled with our headquarters is truly the first of its kind in the automotive industry where we welcome employees, partners, customers and enthusiasts alike."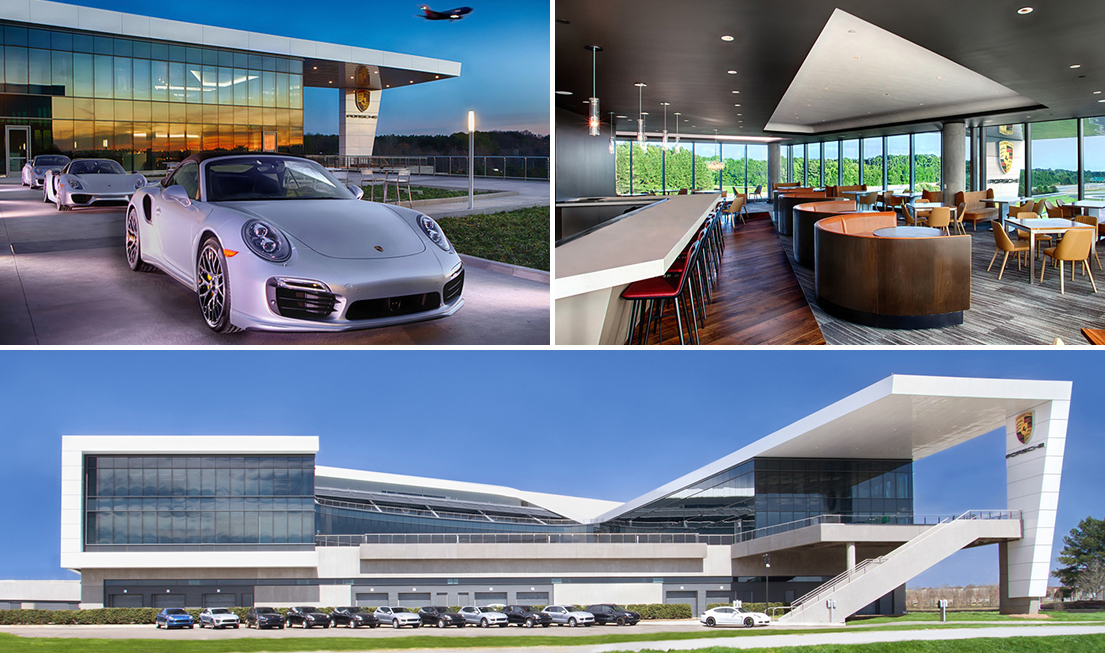 Porsche states that more than 70 locations were considered for PCNA's new headquarters, but that Atlanta, Georgia was the ideal location. According to Atlanta Mayor Kasim Reed, the reasons were: "a low cost of doing business, a high quality of life, access to the world's busiest and most efficient passenger airport, and the fastest-growing container port in the country."
The PEC and headquarters will ultimately employ 450 people with more than 100 positions that are new to Georgia.
Head below to read Porsche's official press release, and look forward to an interview with Matthias Müller soon. And be sure to visit PCA's Facebook page for more photos and a video of a Porsche circling the low-friction sid pad — sideways.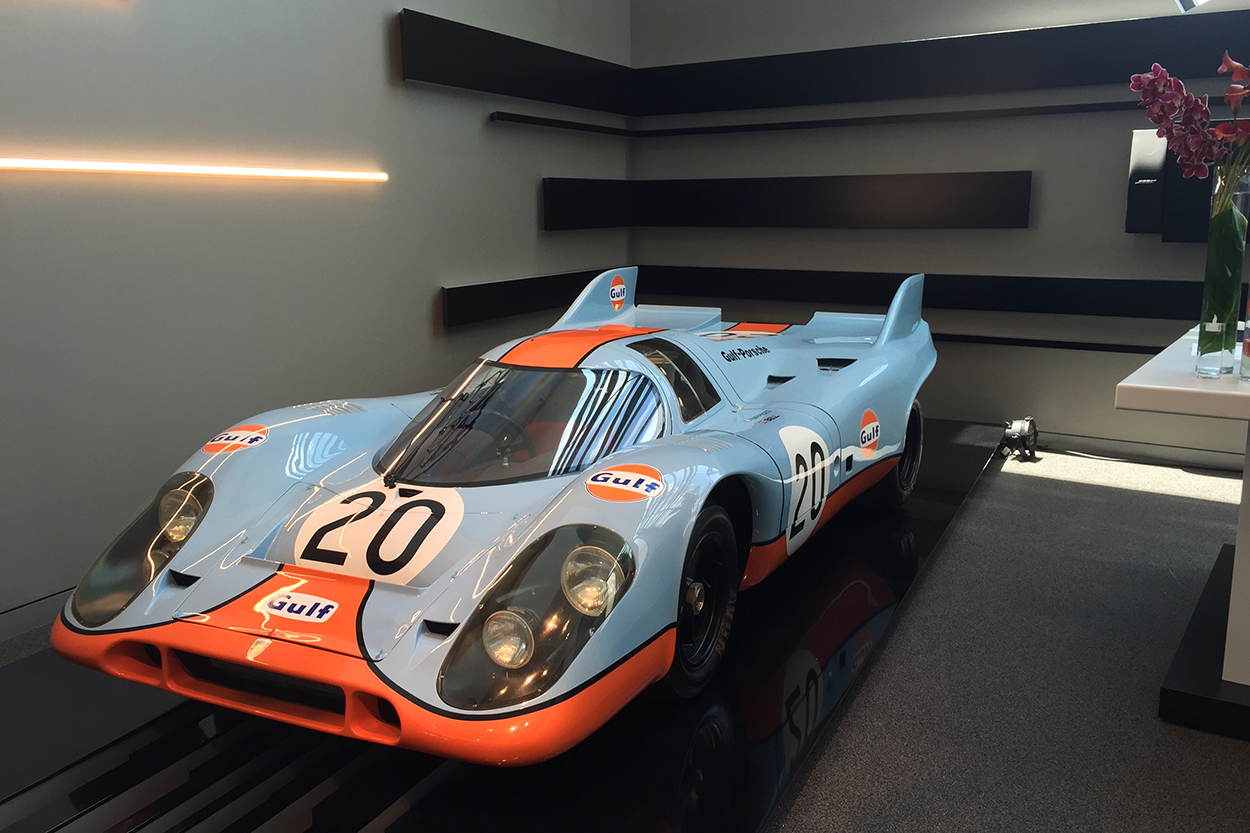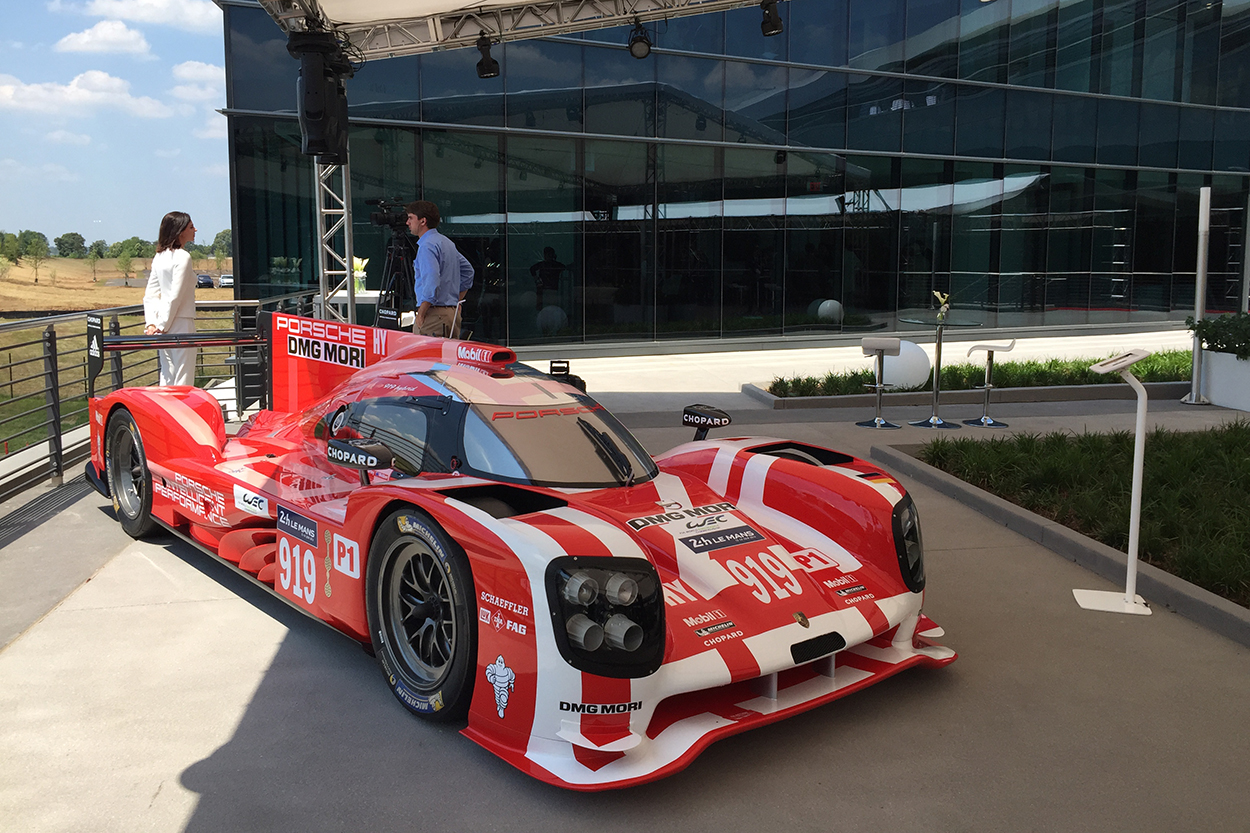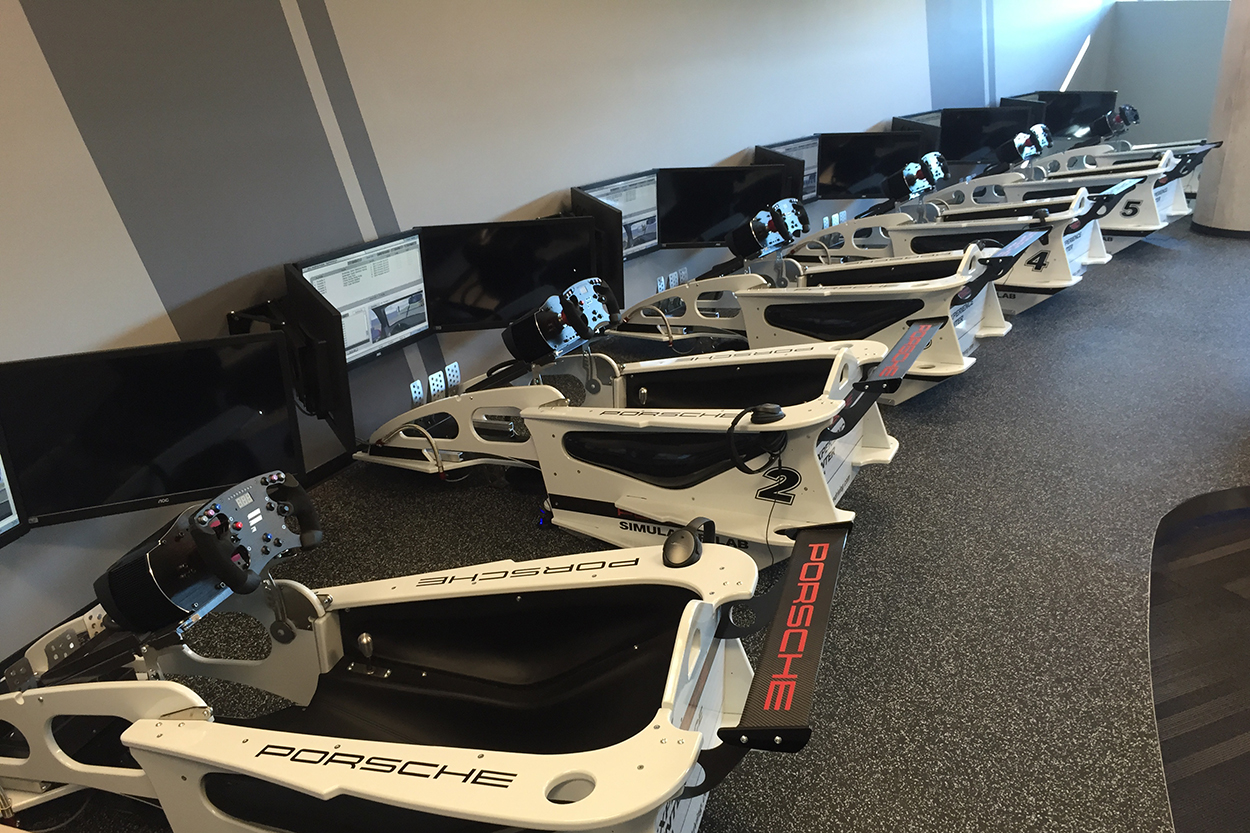 By Damon Lowney
Photos by Pete Stout and courtesy Porsche