GMG Racing isn't a new name in late model Porsche tuning; the California based company develops all kinds of bolt-on parts, from top grade racing products all the way down to your basic upgrades, like suspension components, bushings and exhaust systems.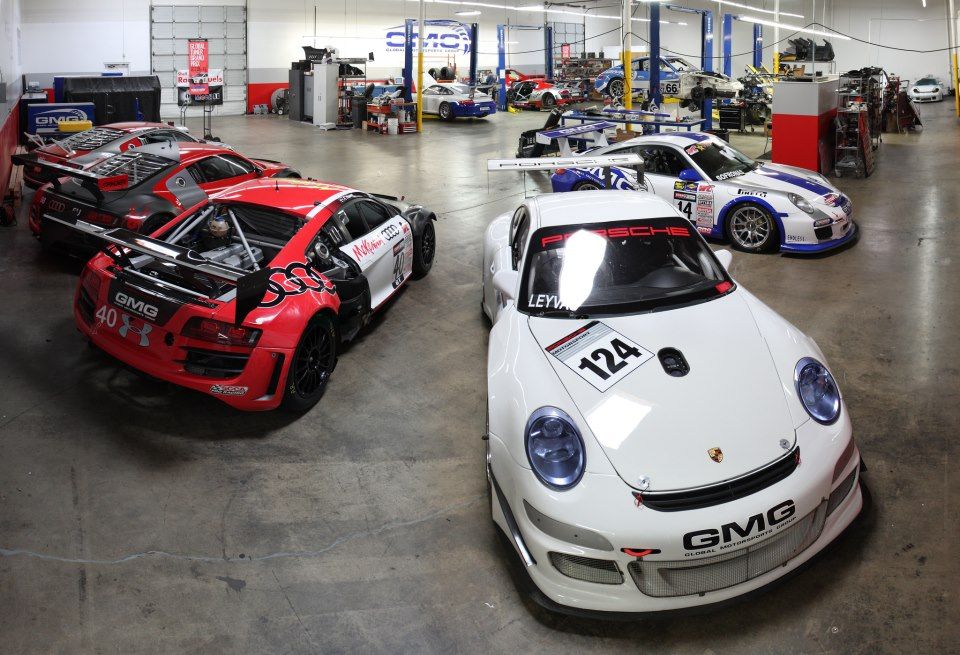 We really love the quality and workmanship of their product, with many companies around the world claiming 'bolt-on' but needing a lot of customization and fabricating to make the simplest part fit.

To introduce GMG Racing we thought we'd start with one of their more basic upgrades and a part we've been regularly using; a center exhaust by-pass.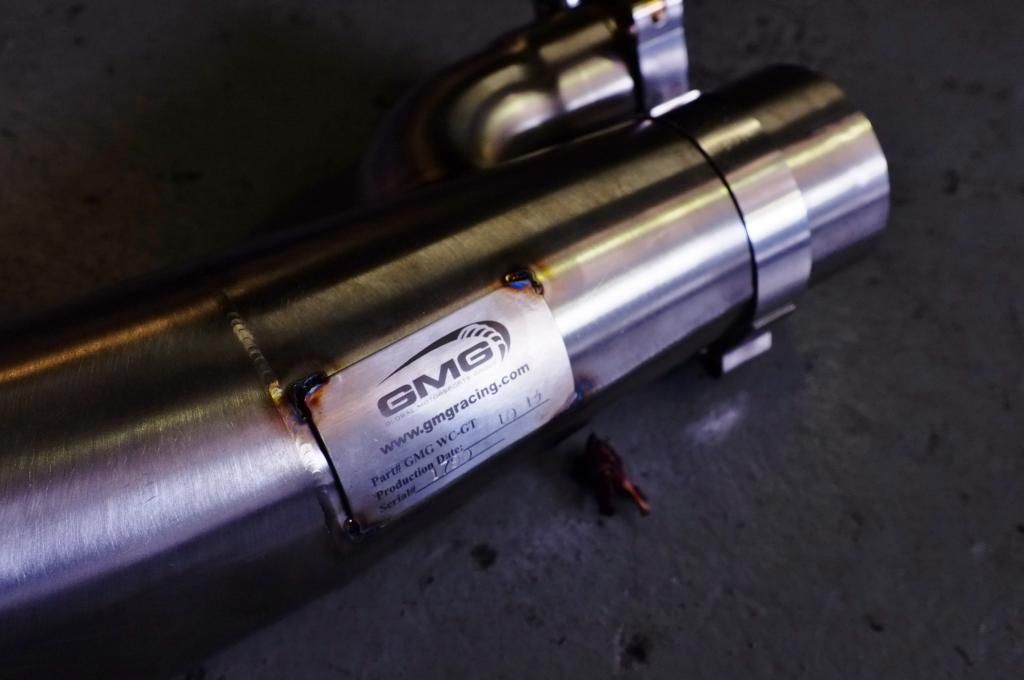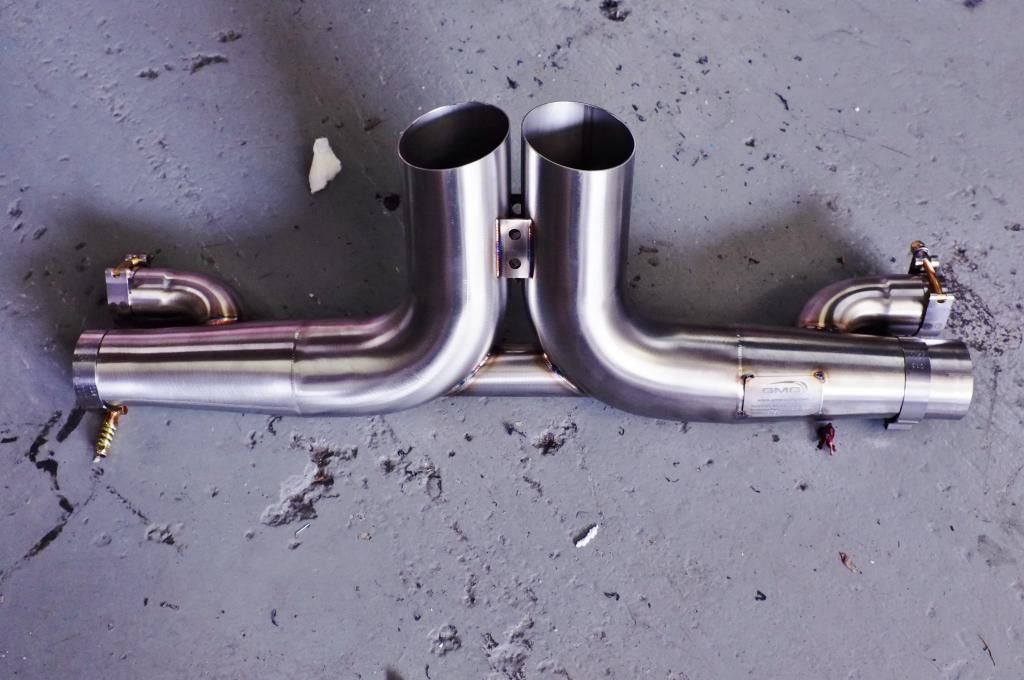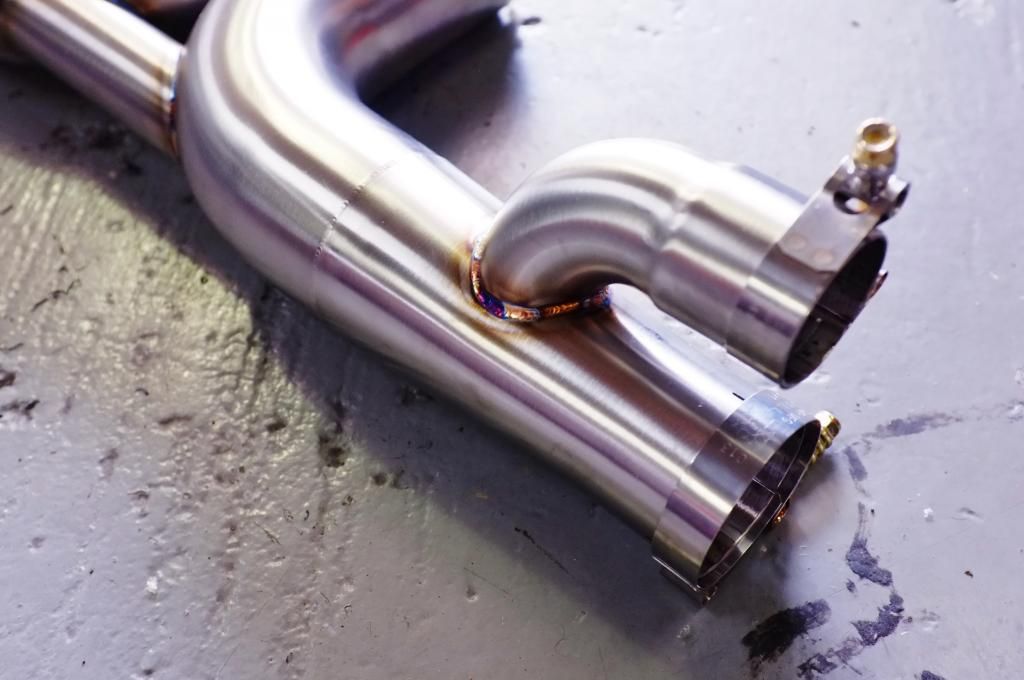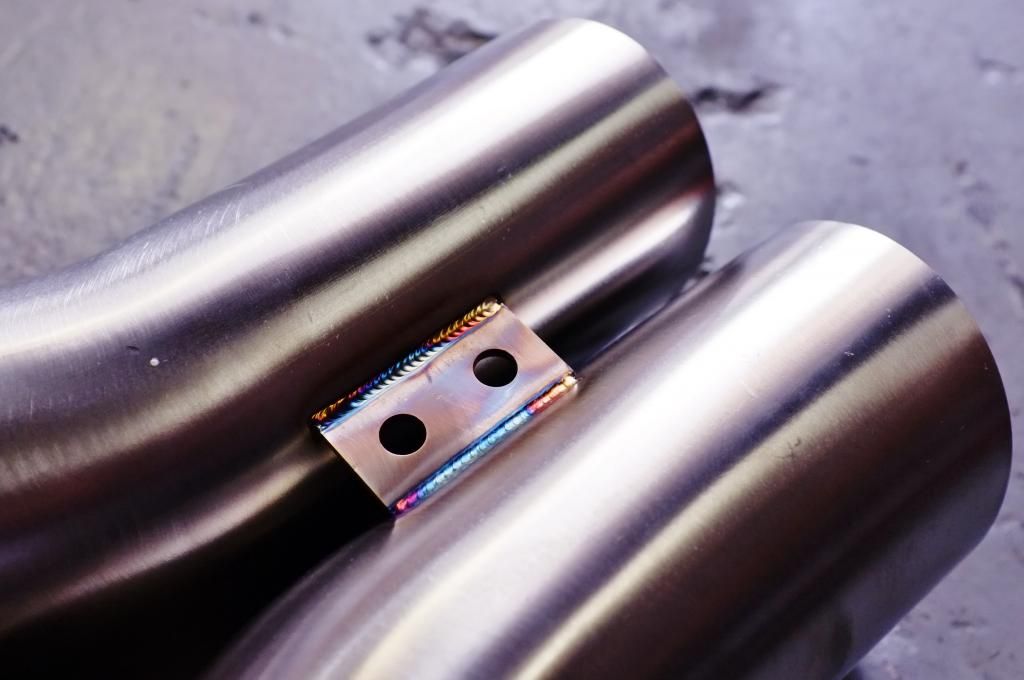 Comparing this unit to the standard center exhaust muffler, you can see a large difference in restriction and weight. Even though this is just a bolt on system, the rear bumper still requires to be removed for fitting. Although the lightweight design allows the by-pass exhaust to be self-floating and require no additional mounts.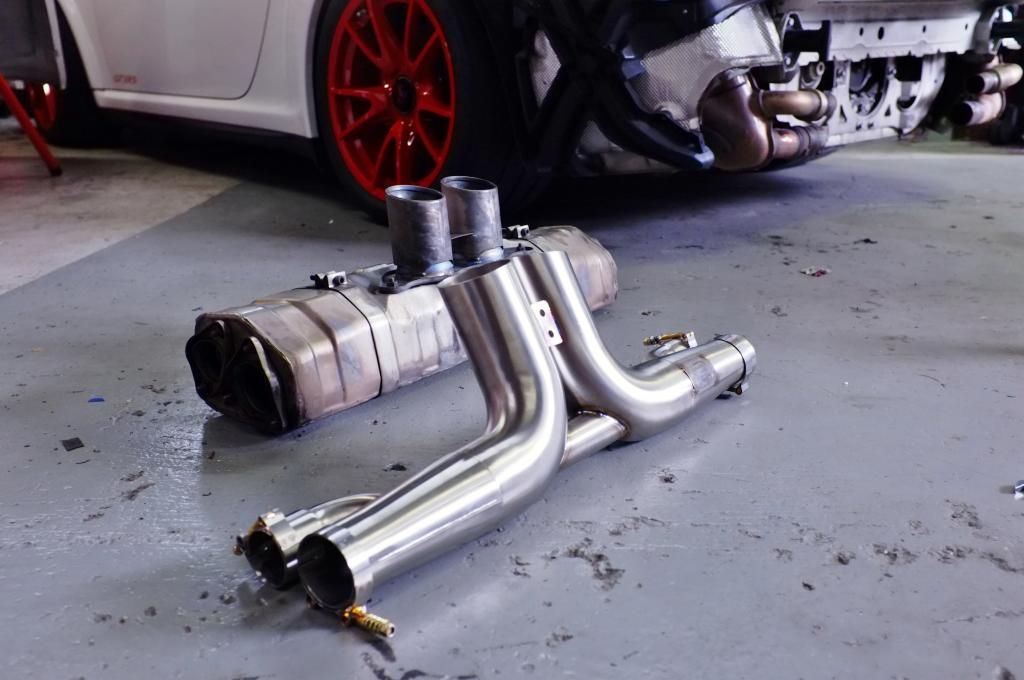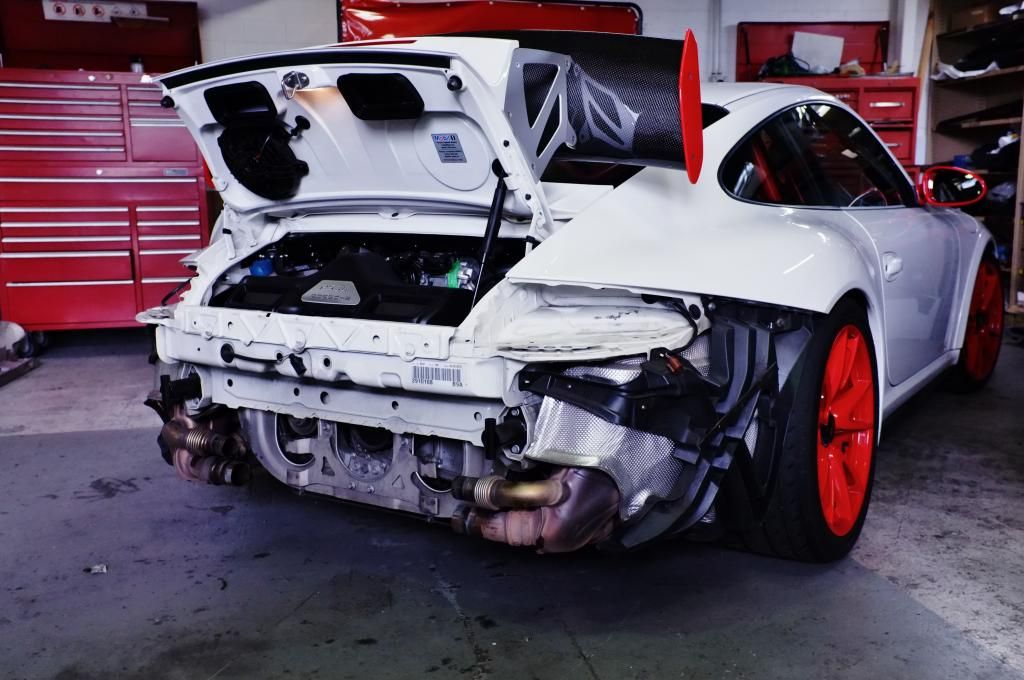 The final product resembles a factory piece and is hardly noticeable to the un-trained eye. But, what does it sound like? With the 'sports button' off, the newly by-passed exhaust sounds like it is functioning under the originally on setting and with the sports button on the GT3 now has a roar closer resembling a Cup Car! Giving you the best of both worlds; being able to maintain a subtle growl or enhancing the volume to an angry roar!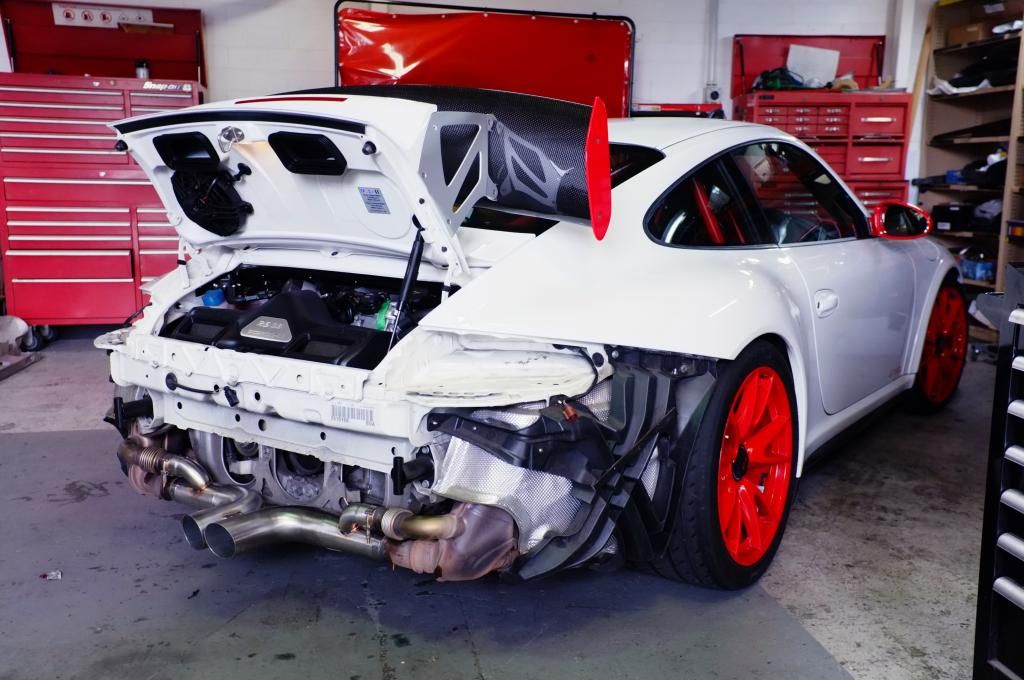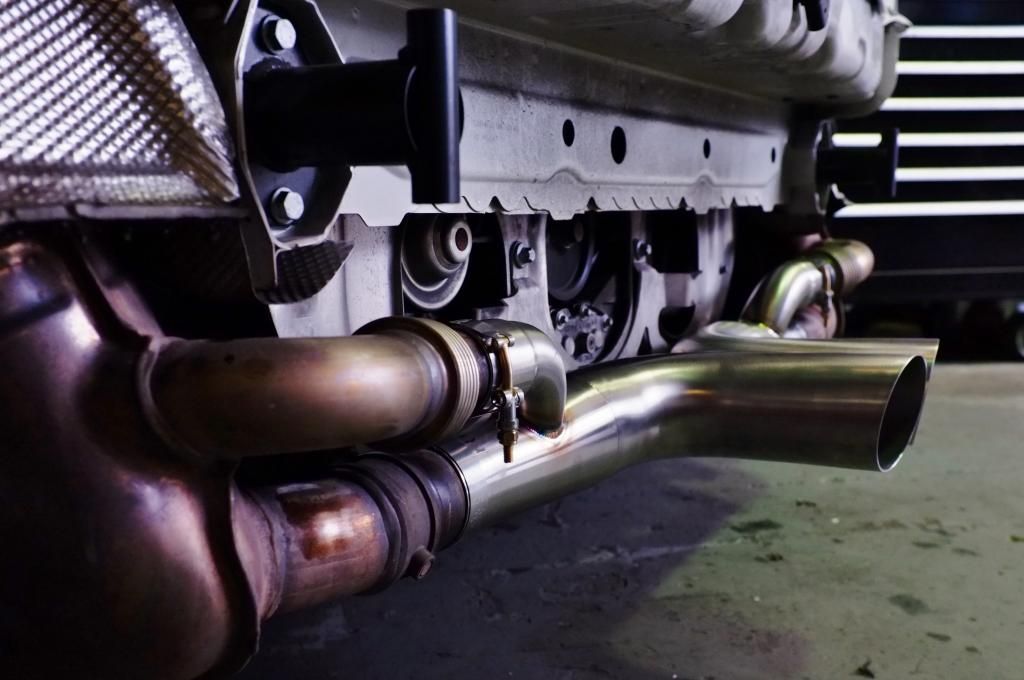 With the rear bumper back on, you can see the fitment is beautiful with the extended and larger tips really filling the rear bumper.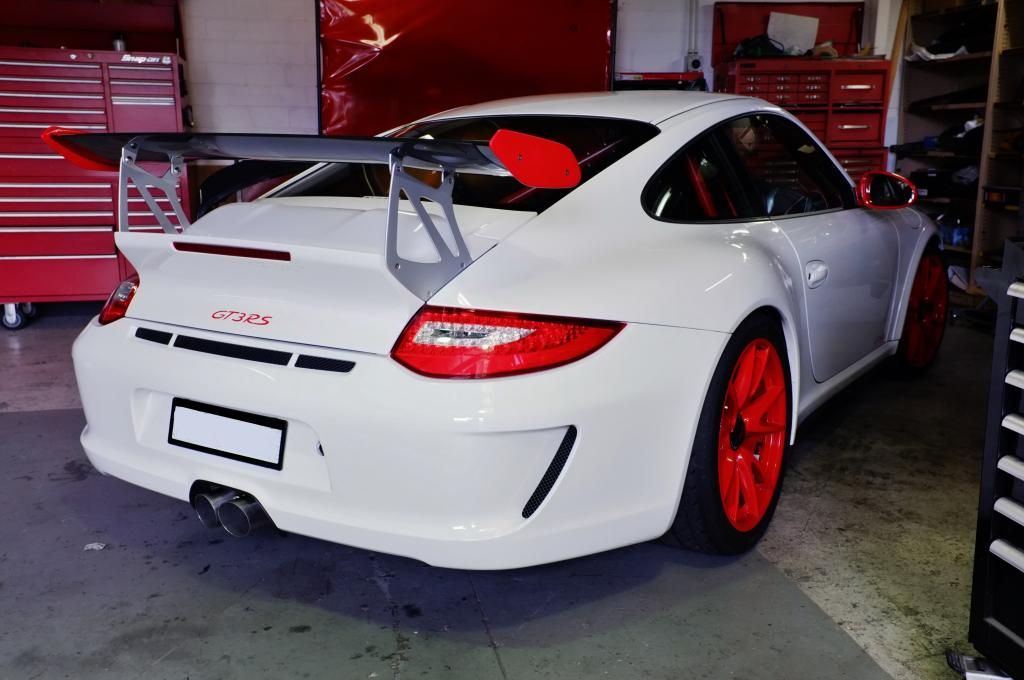 Some detailed fitment pictures: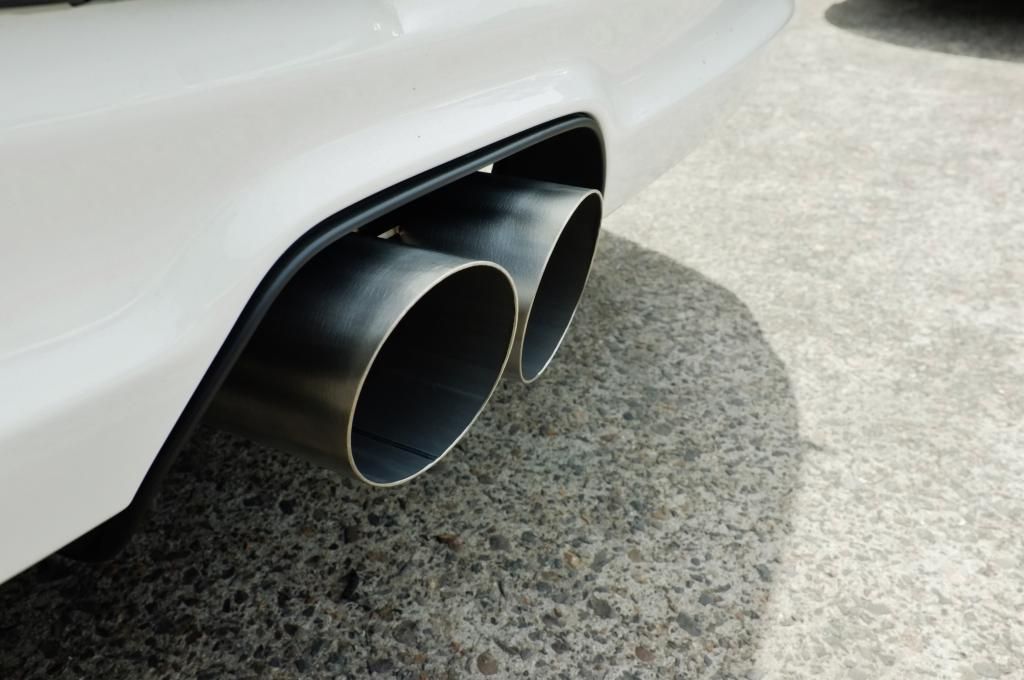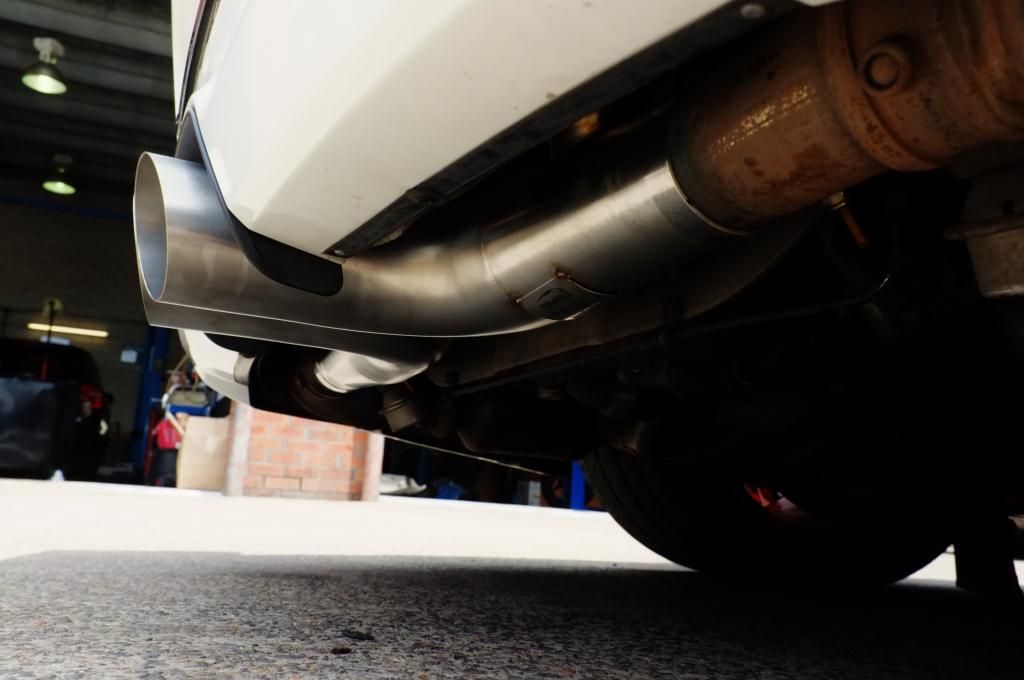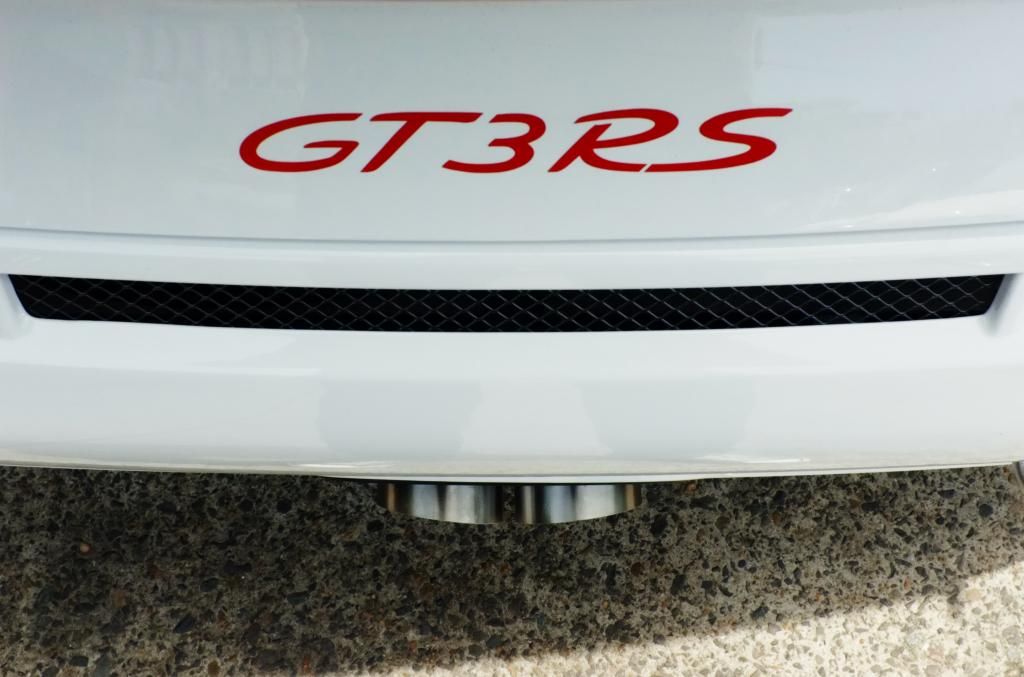 More more information; please call us on (02) 9905 1455 or email us.
Other articles on 'By-Pass Center Muffler': http://autohaushamilton.com.au/news/its-the-small-things