My older cousin was a car man, close friend with Peter Brock and they even raced together as teenagers. He had a 3.2 Coupe and I had always loved it! Leading me towards my first Porsche, a Green 1988 3.2 Targa from Melbourne, that a client of mine was selling.
As life happens and time passes, I found myself working in New Zealand. By chance a colleague of mine was the President of the NZ Porsche Club and owned a 1973 2.7 RS! He put me onto a beautiful red & black 1971 911S, that popped up for NZD30k in 1999! I bought it and repatriated it to Sydney when I returned home.
I absolutely loved and pampered it! Stupidly, I sold it some years later, in exchange for a swimming pool for the growing kids. I have regretted it ever since! After the 911S I dabbled with a 944 Turbo for a while, but that never stuck. Currently, and for the last 3 years I've had the pleasure daily driving a 3.6 996 Cabriolet.
Grant and the team at Autohaus Hamilton have looked after me since I returned back to Sydney and I have constantly moaned about losing that 1971 911S. Lucky the current owner has wisely left the Autohaus team to look after it, as he has brought it up to a truly magnificent standard! I still see it from time to time.
On the 996's last service Grant and Scotty must have got sick of my whinging and decided to show me a very bright yellow 1974 Carrera Targa, Aussie delivery and matching numbers! With very limited production numbers, it was a very solid car but in need of love and attention. Basically a 73 RS but with impact bumpers, in my opinion.
I was sold there and then, although I don't think I actually told Scotty for a day or two. After driving it I quickly remembered the unique joy of owning a good air cooled 911. It's everything I could hope for to regain that early 911 experience!
Next steps are; Firstly to get rid of the non-standard, non-Porsche yellow and return it back to the original orange (156). Followed by some upholstery work, ducktail, rubbers, seals and side graphics… and more I'm sure. Gareth and the team at Autohaus have been working on the running gear to bring it back to a high standard. Whilst in the meantime I'm having fun trying to research exactly how it left the factory, and will use that as the basis for any restoration work! Scotty has been a great help since the beginning.
It won't be a Concours garage queen, but a great drivable rare piece of the Porsche 911 story from 40 years ago. I'm really looking forward to upcoming Autohaus Hamilton Events, it will be good to get her first official outing under the belt! We're aiming on having most of the work done by mid 2015, although if memory serves me right from my 71 S experience, it is a journey that never ends and I really couldn't ask for it any other way.
Living the Porsche.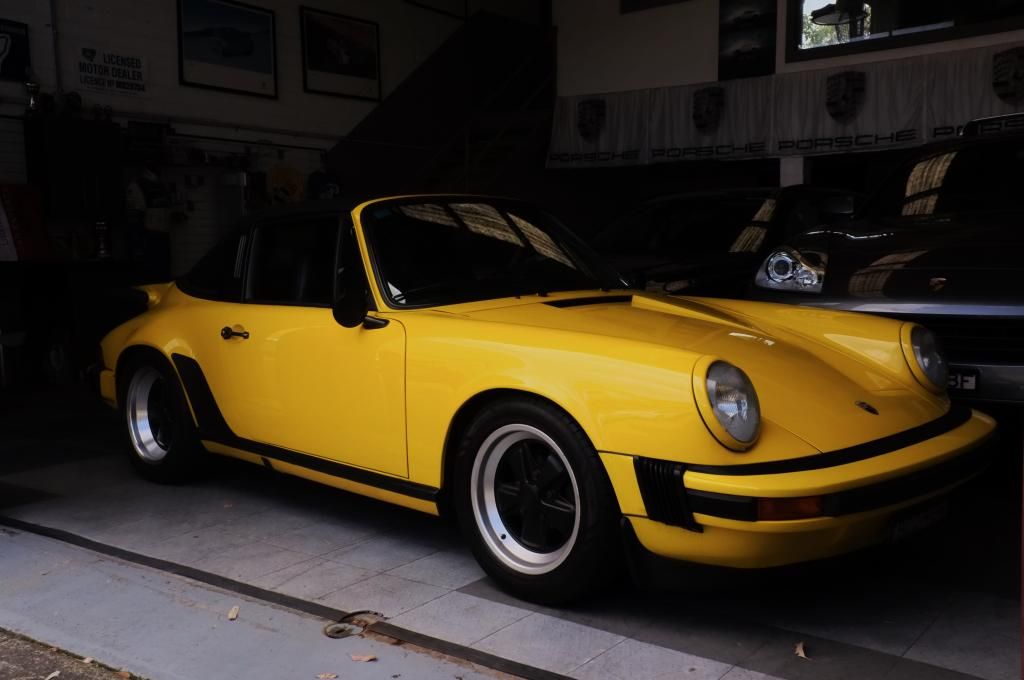 If you have an Porsche story you would like to share, click here and let us know your story!