After a long week of rain and daily workshop duties, a weekend of racing couldn't have come any sooner. With Sydney Motorsport Park hosting Round 5 of Porsche Carrera Cup Australia giving them ample opportunity to show off and clear the sky, at least on Sunday!
Consistency was the keyword of the weekend and with 3 race starts our very own Shane Smollen managed 2 wins and a 2nd. The aim for the team was to manage a high level of consistency both on Track and in the Pitts. This was executed well and our overall car set up into perfection for the conditions on hand.

"Smollen was the dominant Elite Class driver on the Sunday races. The Sydneysider placed second behind Tony Bates in Saturday's race before claiming class victory in both Sunday races.

Smollen, who was joined on the Elite Class podium by second-place Bates and James Bergmuller, was pleased to maintain a strong performance throughout his home event."
- Porsche Carrera Cup Australia
Round 5, Sydney, Race 2 & 3
"It was a great round to put it all together. I've had a great car all year but I haven't been able to execute to the extent that i'd like to. Everything came together for this round and we managed to get a hap in both the dry races, which we maintained until the finish. It was one of those rare stress-free rounds," said Smollen.
Smollen continues, "We needed t his result for our confidence and for team spirit. We still have a long way to catch up in the Elite Class but, regardless, we're going to enjoy our racing and hopefully bring a few more wins home."
Needless to say, we're excited for next round!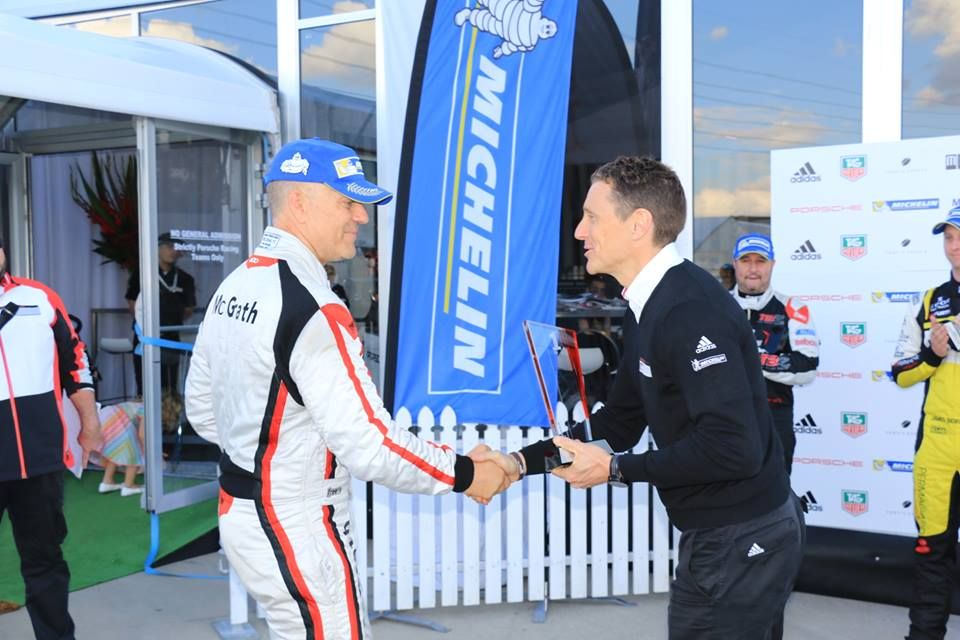 ———————————-

If you did miss out, all the action will be broadcasted to the comfort of your very own lounge room:

Carrera Cup - Post-round Episode
Channel: 7mate
Date: Saturday, August 30, 2014
Time: 11:00am (Sydney Local Time)